Back To Our Services
In spite of their differences, all garage door springs are installed for the same reason which is to counterbalance, open and close the door, and also keep it open. In order to do that, springs must have equal force with that of the door's weight, the right length, wire size, inside diameter and proper maintenance. There are two types of springs used for residential garage doors. The torsion spring is installed above the door and develops torque by unwinding and stretching across a metal shaft passing through it. Extension springs are the second option and come in pairs. These springs are installed right above the horizontal tracks and their coils contract and stretch. Both types of springs are responsible for the door's balance and so their occasional adjustment is necessary. Our company can help you with all garage door spring repair needs.
Spring measurement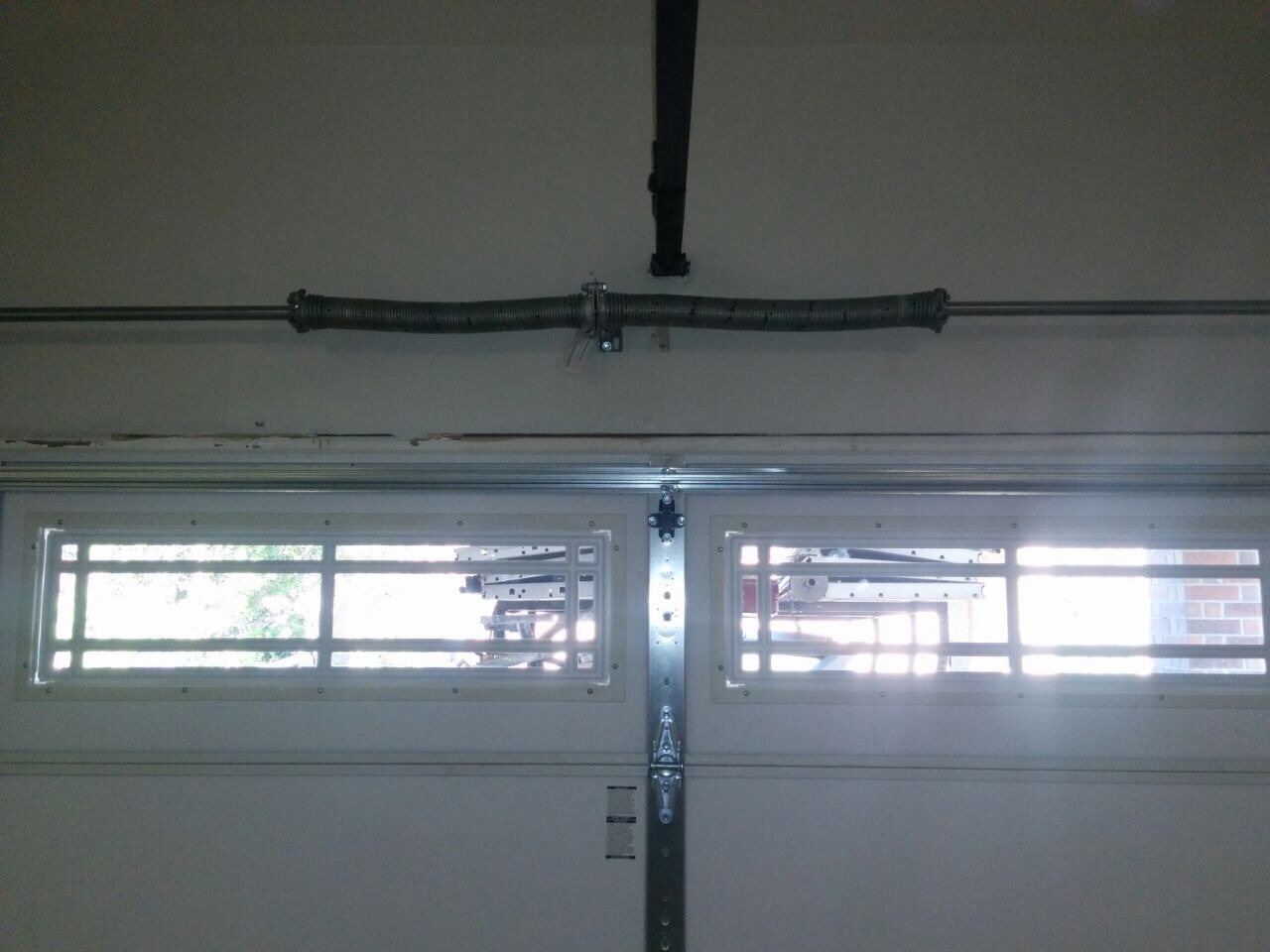 Garage door spring replacement requires knowing which size springs are required for your door. Spring measurement involves knowing five different things about the existing springs. The first one is their length. Whether you have torsion or extension springs, their length must be measured with the coils compressed and without including the end parts.
The second thing you need to know is the wire size. This is the thickness of the coils and it is measured with the help of a caliper. The third step is to measure the inside diameter. This is the inner distance from coil to coil. The fourth measurement is related to the springs' ends. When it comes to torsion springs, one side should have a winding cone and the other side a stationary cone whereas for extension springs, you should look if there is an open loop, a clip or double closed loop. For torsion springs, you must also check the wind. The direction of coils shows whether they wind on the left or right hand side.
Tamper-resistant bottom brackets
Both extension and torsion springs are connected to the cables. Torsion springs are connected to them through their metal tube, which is the rod cable the drums sit on and transfer spring torque to the cables, which pull the door. Extension springs are connected to cables through the pulleys. The other end of these cables rolls over another pulley and is attached to the bottom bracket. If you tamper with this bottom fixture, chances are that the tension of the cable and spring will be released and you'll get hurt. For this reason, manufacturers produce tamper-resistant bottom brackets for protection.
Emergency spring repairs in Citrus Park
When something goes wrong with your springs, Garage Door Repair Citrus Park is ready to help you out. Emergency problems include broken springs, noisy ones, and extensively damaged ones. We offer same day broken spring replacement, add and release spring tension, lubricate and basically – offer everything you need to enjoy a safe, operating door. Our intention is to maintain your springs and replace them before they break.
Browse our website for more information and give us a call today!
Back To Our Services