Back To Our Services
Garage doors go through a lot of work in their lifetime. They have intricate parts that if spoilt could cause the whole system to collapse or worse, damage the owner or his belongings. This is why it would be wise of the owners to maintain its good working condition by constant check-ups and inspections instead of waiting for them to stop working before the necessary action is taken. Normally, the inspections costs are very affordable and help in avoiding the much larger prices for the repair of the actually broken doors.
Lubrication Helps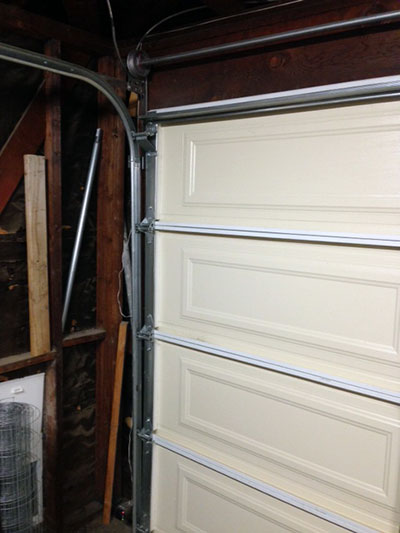 One of the main troubles a garage door goes through as it ages is the constantly adding noise. If it is already at a stage where the noise starts to become unbearable, the best piece of advice would be to give the parts a bit of lubrication maintenance. As a liquid, high quality lube can get into the most hidden places and dry up as grease that doesn't attract the dirt. The procedure is most common for chain drive openers that are usually the loudest.
Parts Can Be Replaced
Some of the parts in the mechanism have got much shorter lifetime than others. Good examples of such are rollers and hinges. It is therefore advised to check how worn they are frequently. Track rollers often have no seals, which causes them to break after months of rolling. Our company offers nylon rollers with closed bearings that will help them stay intact longer. As to the hinges, their lifetime is longer than rollers, but they are usually more annoying because of the increased noise levels they cause. So it is definitely a good idea to occasionally check their condition.
Safety Sensors
Safety sensors of any garage door are prone to damage themselves. It usually happens when the door hits something hard and the sensor loses alignment. They are made to protect doors and the owners from damage, but if they don't work properly, they obviously won't be able to. This is why it is advised to check if they work even after a minor incident and regularly after certain time intervals. Sensor maintenance will protect the owner from any danger in the future.
Regular Maintenance for the Win
Regular maintenance of your garage door is a safety measure. Our company offers all the best lubes, rollers, hinges and sensors that you might need. So make sure you call our specialists or send us a message once every few months or in case you notice anything unusual. The professionals will do the work very soon and help you avoid future trouble and much higher repair costs.
Back To Our Services